Welcome y'all !
This site was made to serve as a guide for the D-day to come and for our own pleasure: our presentations and some of special guests, mayor, reception room, access and housing, all is there!
We will be happy to honor each of you who will attend to share moments of conviviality between family and friends.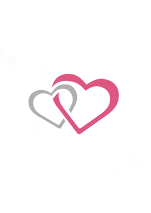 March 2005
The meeting
Last minute birthday … A first missed hello…A plate of fried rice eaten in few seconds between two exchanged words … A battle of snowballs full of complicity … him, bundled up in his sleeping bag zipped up to the neck … her, wrapped in her coat … then some nocturnal confidences to seal the day.
These are the few bits of memories of this Saturday, March 4, 2005 … and we still here after all these years, not as happy as the first day but happier than ever today.
«Thanks to our two common friends for making this happen ! We are grateful for this happiness bring in our lives.»
September 2014
The proposal
Mallorca – September 24, 2014: The weather is playing on us that day by raining continuously on the island. Too bad for sunbathing or enjoying the beach but really perfect for a private spa session. After drinking cocktails at the pool, it's time for a small talk.

Her (deep inside) – Hmmm why he's so wet eyes all of a sudden?
Him (getting something out of his back …) – Will you marry me?
Her (amazed) – Are you serious? Is this a hidden camera? Your parents will come out by surprise from behind the door …

Him (stunned by the reaction) – Yes I am serious and no my parents are not aware of all this.

Her (circumspect) – But you're not serious?

Him (somewhat desperate) – Yes I promise!
Her (finally!) – So yeeeesss!
Gallery
Some moments of our 10 years together…
Maybe you get a little bit hungry, thirsty, or can't wait taking some photos with or without us ?
Be patient because then we will ride quietly through the Seine-et-Marne country roads to reach our reception place at Crouy-sur-Ourcq, which is about 50 minutes from City Hall.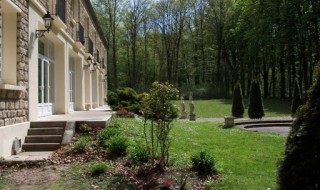 Avenue de Coulombs 77840 Crouy-Sur-Ourcq
Once we get there, there will be snacks and drinks followed by a Buddhist blessing and a secular ceremony.

The dinner will be held at 7.30pm in simplicity.
After that, get ready for fiesta time until the end of the night for the ones can handle it.
Would you like spending extra time with us ? We may think to organize the day after with a breakfast depending on the number of participants.
Interested? Please let us know in the RSVP section.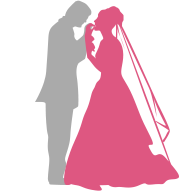 2.15pm
City Hall

6.00pm
Cocktail hour

8.00pm
Dinner

10.30pm
Wedding Cake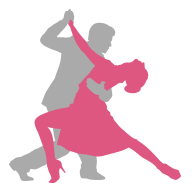 11pm
Dancing begins
  BEST MEN
 GROOMSMEN

 MAID OF HONOR
 BRIDEMAIDS
Wishlist
We consider ourselves very lucky and feel already happy in every way.
So we just hope that most of you will be able to attend and enjoy spending the day with us.
If you're aiming to give us a gift, a contribution in our magic box for the honeymoon will be enough.
Thank you all!

City Hall
Reception
Hotel
Airport